Hospitality SEO? If you haven't heard about those words before, I'm glad you know it first from our site. We are a team of 3 seasoned marketers with different expertise in digital marketing. Jeff, the brain of this site, is the SEO superman from Cape Town. He asked his brother, Matt, a skilful and humble developer to build the site, and further recruited Jonathan to handle all external communications including writing the newsletter and talking to our fans, that means you!
As the name suggests, our site discusses mainly on the importance of SEO for hotels, how to achieve it, and how to monitor your result. Many might think, hotel SEO is nearly impossible to achieve because the first page is dominated by the big guys such as Booking.com, Traveloka, etc. However, there're hidden tactics that you can use for your private accommodation and outrank these big guys.
We share SEO tips for that works for ourselves and our clients on our weekly blog post, but we ONLY share our most powerful strategies to our inner circle so be sure to subscribe to our newsletter and follow us on social media.
We don't stop to just newsletter, every month, we have a podcast, interviewing business owners (our clients) to share their experience after applying SEO tips from us. Another time, we share what we're working on at that moment and make it as simple as possible for you to take actions. These case studies are presented live, no hidden "Buy Button", and no catch. Well, there is actually, join our community.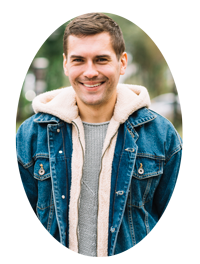 That's all my introduction for this site, I look forward to see your name in our email list and hopefully have a beer with you one day.
~ Jeff ~