SEO plays an important role when it comes to marketing any product and service. It becomes even trickier when you have to market business such as hotels, considering its head to head competition and high demand all over the world.
You cannot keep up with the competition unless you improve and optimize your hotel's website. However, SEO is not an easy job, as it requires a lot of research and effort.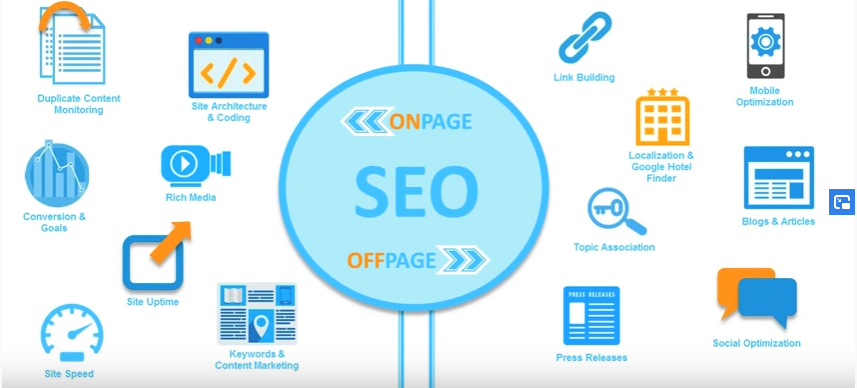 In this post, we will share some SEO tips for your hotel website. With the help of these tips, you cannot only improve the SEO for your hotel website, but you can also stand out in the marketing world. So, get down to it and follow these five fabulous tips listed below.
1. Keyword Search
Keywords are one of the crucial features for improving the SEO of any website. Without using keywords, your hotel website is good for nothing. You have to follow a precise process for incorporating the correct keywords, including intensive research of hotel keywords. Go to other hotel websites and see the main words they have used that have got them to the top of the search engine.
Your main aim is to get the highest ranking, so draft out a list of keywords related to hotels and use them on your website. Please make use of headings and subs, and include keywords in them. Overusing the keyword is a common mistake; always include the keyword in the first sentence of your paragraph.
2. Add Internal Links to Your Website
Internal links are an excellent way to navigate more traffic towards your website. Internal links take you from one page to another. The links make it easier for visitors to go directly to the page they want to explore, such as going to the Contact page directly from the Home page. People don't want to make an effort digging into a website to find something; it's easier when the option is right in front. Hence, you have to create a proper internal link structure.
3. Make Use of Google

Make sure to include your website on different Google platforms, such as Google Plus, Google Places, and Google My Business. This improves your SEO ranking in the Google search results. It does not go without saying that better SEO ranking is beneficial to direct extra traffic towards your page.
4. Mobile-Friendly Website
In today's digital age, it is vital to design a mobile-friendly website. People usually prefer searching for things on their smartphones; therefore, make sure that your website automatically adjusts to the screen of a phone and any other electronic device. Mobile-friendliness ensures that the size of the text and design automatically fits different monitors.
5. Add Blogs
Blogs are an excellent way to generate traffic towards your website and improve SEO. The more content you share, the more readers your website will attract, thereby improving traffic. There are certain things hotels visitors want to know and learn. Make sure that you engage and attract visitors by writing different blogs that you think will be useful for people who want to stay in a hotel or work in them.
Conclusion
You can quickly improve the SEO of your hotel website without having to spend millions of dollars on specialists. Building up SEO is not that difficult as it may seem, especially if you follow the tips mentioned above. Just remember to write for visitors and not search engines.